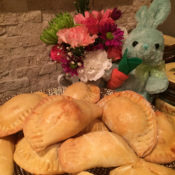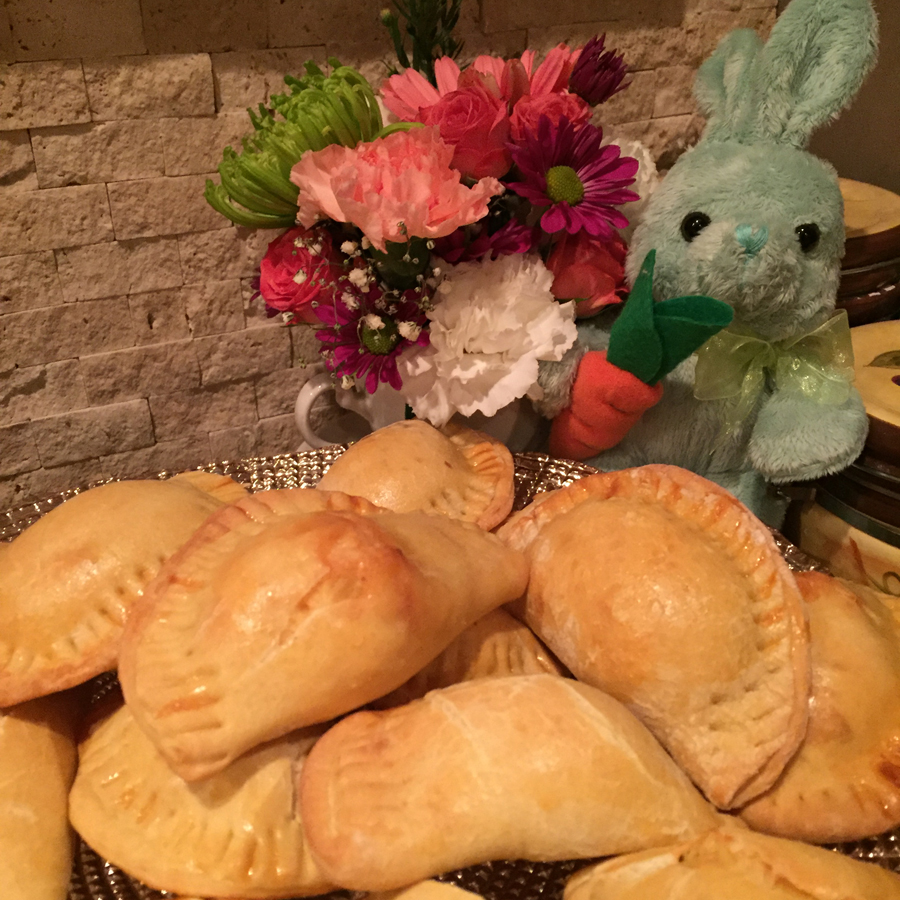 As I was going through my recipes to gather the ingredients to make my Easter pies for this upcoming week, I was quickly reminded of the adventure that I had gone through a few years back, tracking down the recipe for what was known to me as 'pastiche' (pronounced pah-steech). Long story short, my quest for this recipe started years ago when I was trying to duplicate an Italian cheese bread that our friend Lorena's mom had shared with us. Her mom had referred to the bread as pastiche, but I could never find any such recipe by that name. It wasn't until a few years ago that I came across the recipe for Umbrian cheese bread, which offered almost the same taste and consistency. The bread has since become part of our family's Easter tradition.
I thought that I had solved the pastiche mystery…until I had mentioned it to our neighbors. They were also familiar with pastiche through their Italian neighbor, and I had assumed that it was the same recipe. But after sampling their version of pastiche, it turned out that it was nothing at all like what we were familiar with. This version was more of a savory cheese pastry. What I have learned over the years is that it is not uncommon for similar Italian dishes to be region-specific, whether the difference be in name or ingredient. What one family may refer to as a dish in their town, the next town over may refer to it as something else. My guess is that pastiche is a perfect example of this – it is more of a dialect term than a specific recipe.
This whole pastiche conundrum led me to try and search out yet another new recipe, to find a match to this delicious new version that I had tasted. Unlike my long hunt for the Umbrian bread recipe, this time I was able to track down a recipe fairly quick. My search for Italian Easter cheese pastry led me to a recipe for Fiadone cone Formagio, which is an Italian Easter pie made up of a savory cheese and egg filling, wrapped in a firm dough and folded into a half-moon shape. There are different variations that appeared to be regional-specific. Some used a filling combination of Parmigiano Reggiano, Romano and Caciotta cheeses, while others used a Ricotta filling. Some added meats to their fillings, while others added vegetables. Regardless of the unique regional flare, they all had one thing in common….none of them were referred to as pastiche.
I may never find out the true meaning or origin of the term pastiche. But one thing that I have learned over the years is that there is no shortage of phenomenal Italian Easter recipes. Below is my interpretation of Fiadone con Formagio. You can also find the link to my Umbrian Cheese Bread recipe, and my other Easter recipes below.
Buona Pasqua!
Fiadone con Formagio (Italian Savory Easter Cheese Pie)
As I was doing my research for this post, in true Italian recipe fashion I found various versions using various ingredients and measurements. One of the key ingredients that was consistent was Caciotta cheese, which is a rural semi-soft cheese from central Italy that could be made from either cow's, goat's, ewe's or buffalo's milk. You may find this during Easter season sold as 'basket cheese'. I chose to use fontina, which is my personal preference for a semi-soft Italian cheese. Regarding the measurements, I went ahead with the measurements that I felt most comfortable and familiar with, based off of other similar recipes that I have made.
For the dough:
5 eggs, plus one egg for egg wash
3 tablespoons vegetable or canola oil
3 cups flour, sifted, plus more as needed
pinch of salt
1 teaspoon milk
Mix the 5 eggs and oil together. Mix the flour and salt together. Slowly fold in the flour into the eggs, either by had or by using a dough hook on a mixing machine. Add the teaspoon of milk. Continue to fold/mix for about 8-10 minutes, until well incorporated and a dough ball forms. You can add additional flour if needed to avoid sticking. Place the dough into a lightly sprayed bowl, cover with a towel and let it sit in a warm area for one hour. You can make one day ahead of time and refrigerate – be sure to wrap the dough ball in clear plastic wrap prior to refrigerating.
After the dough has sat for one hour, you want to roll it out to approximately 1/8″ thin. To help with this process, I used my pasta machine for a more consistent thickness. Of course, you can roll it out with a rolling pin if you do not have a pasta machine. Be sure to keep the dough floured to avoid sticking. Once rolled out, you can use a cookie cutter (approximately 3″-3.5″ wide) or a juice glass to cut the dough into circles. You should get 24 circles from this batter.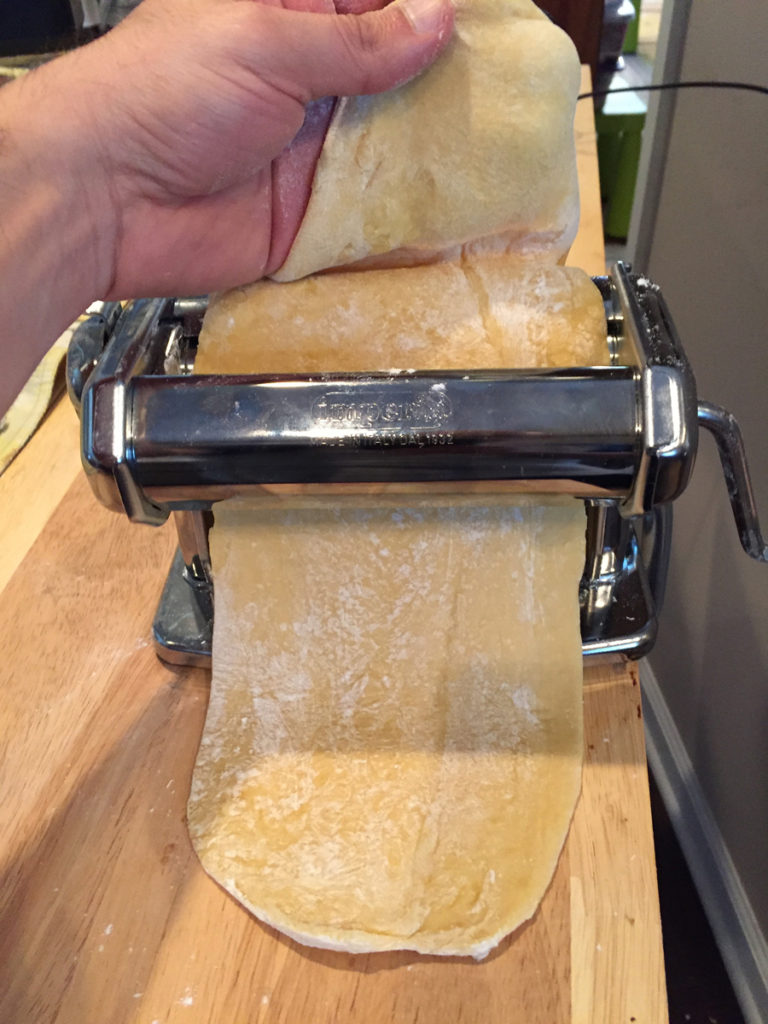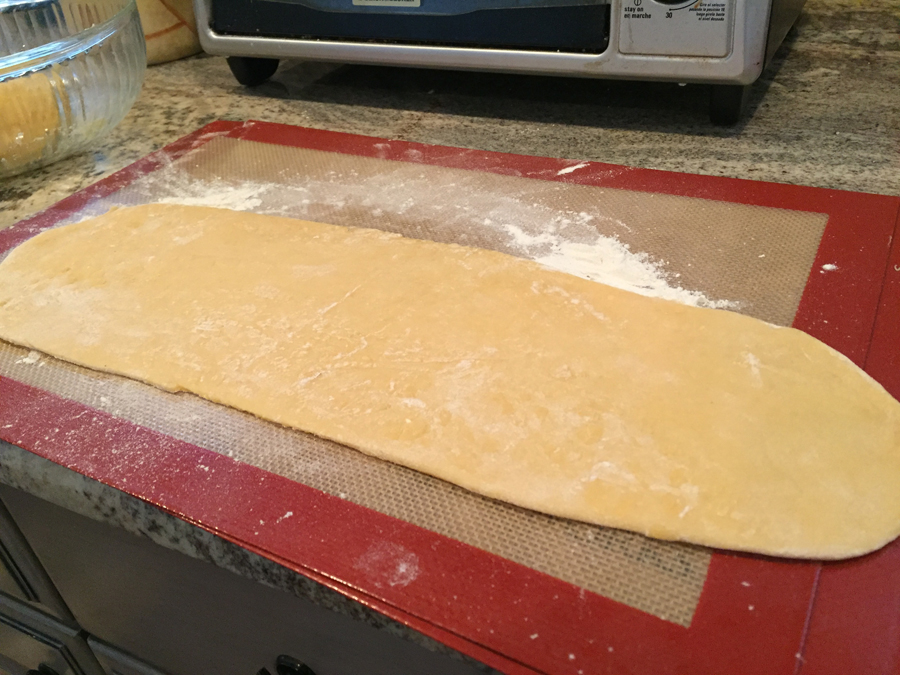 For the filling:
3/4 cup grated parmesan cheese
3/4 cup grated pecorino romano cheese
3/4 cup grated fontina cheese
3 eggs, beaten
dash ground black pepper
Mix the cheeses, eggs and pepper together using a spatula.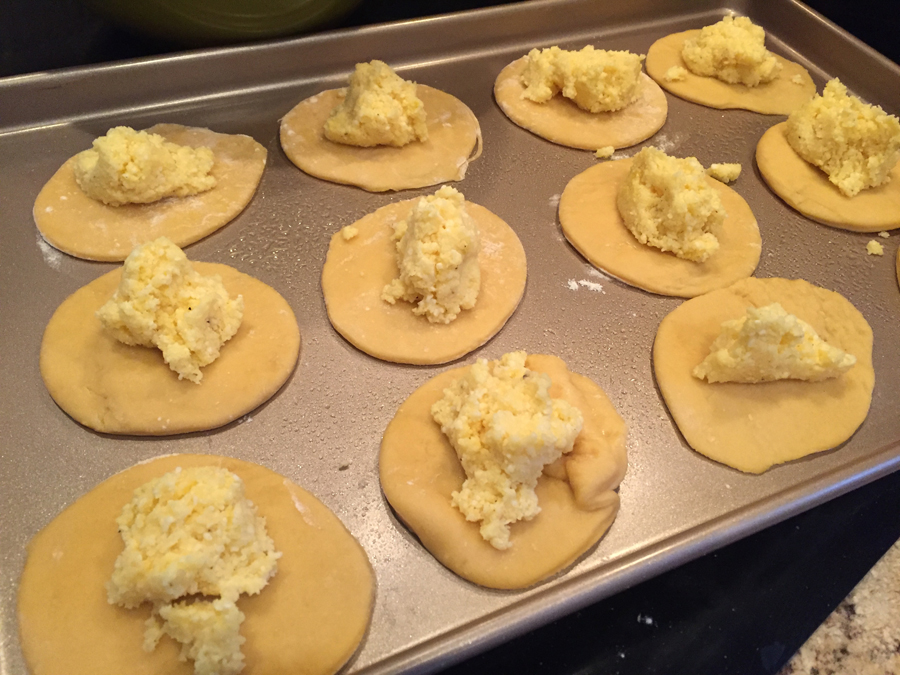 Assembly:
Pre-heat oven to 350˚. Once the cheese mixture is combined, you will want to add a heaping teaspoon of the filling to the center of each circle. Fold the circles in half, pinch them together and seal them with the edge of a fork. Lightly scramble the remaining egg for the egg wash, and brush the top of the circles with the egg wash. Place the filled pastries onto lightly sprayed baking sheets. Bake at 350˚ for 15 minutes. Lower the heat to 325˚ and bake for another 20 minutes. Remove from oven, let cool completely.
Serve once cooled, or you can refrigerate the pastries for up to one week. You can warm them in the microwave oven for 15 seconds before serving.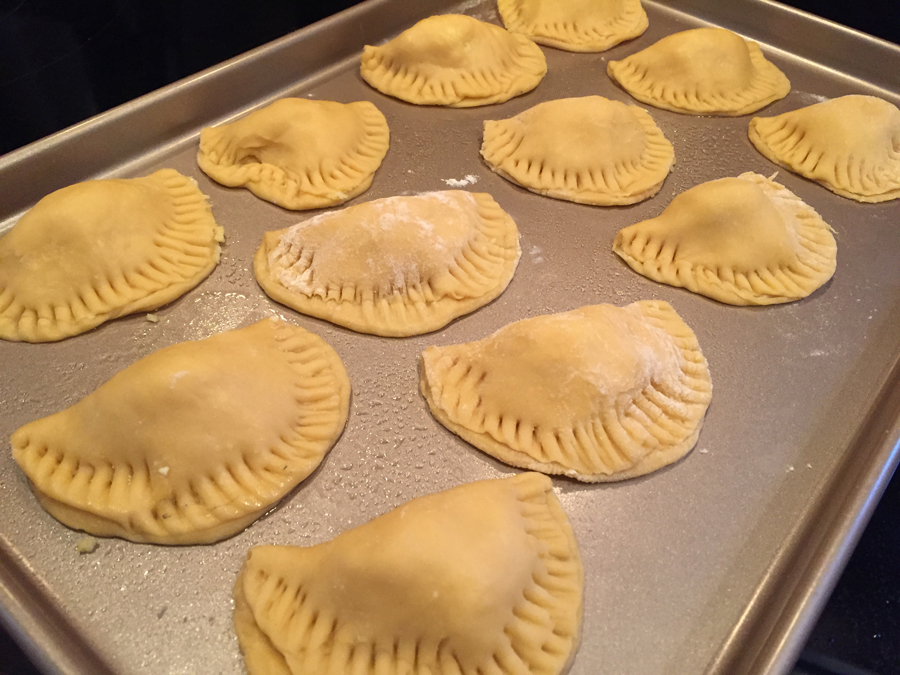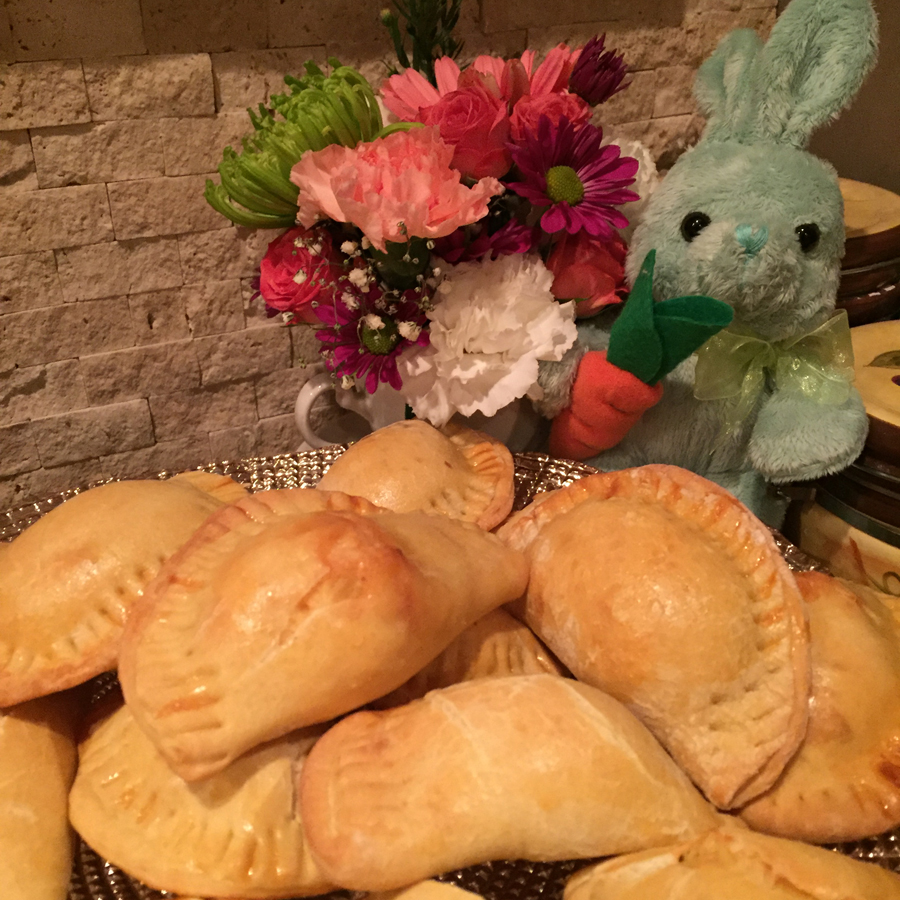 Other Easter Recipes
Easter Ham Pie and Easter Rice Pie