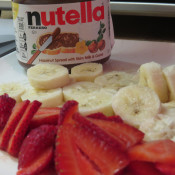 Being a writer of an Italian-themed food blog, it shouldn't come as a surprise that I have quite a few tasty guilty pleasures – with Nutella and stromboli way up on top of my list. I've posted a number of stromboli recipes on my blog over the years, and Nutella…well, how can I not love Nutella? Last week, I allowed both tasty worlds to collide as my daughter Julianna and I put a frozen puff pastry sheet that we hand on hand to deliciously good use. This was a fun and easy recipe that my daughter and I both enjoyed working on together. Time was mostly spent waiting on the pastry sheet  to completely defrost (which took a good 30-45 minutes). Once the pastry sheet was defrosted, I had Jules spread an even layer of Nutella as I sliced up some fresh strawberries and bananas. When spreading the Nutella, we left a one inch border on all four sides, which would allow us to fold and tuck the pastry sheet and not have any Nutella run out when baking. Once rolled, jelly-roll style, we brushed a little egg wash on the top of the rolled pastry, then topped it with a sprinkling of cinnamon. We baked it at 400˚ on a parchment paper lined cookie sheet for 15 minutes. In just a short amount of time, we had a piping-hot dessert ready to be shared with my wife and our younger daughter Ava, served up with a little whipped cream on the side. I'm sure you can go all kinds of fun and crazy directions with this recipe…and I plan to do so, especially when the fall weather rolls into town in a few months. Be sure to keep it fun, let the kids get involved, and I guarantee that it will make for a tasty and memorable evening for you and your family!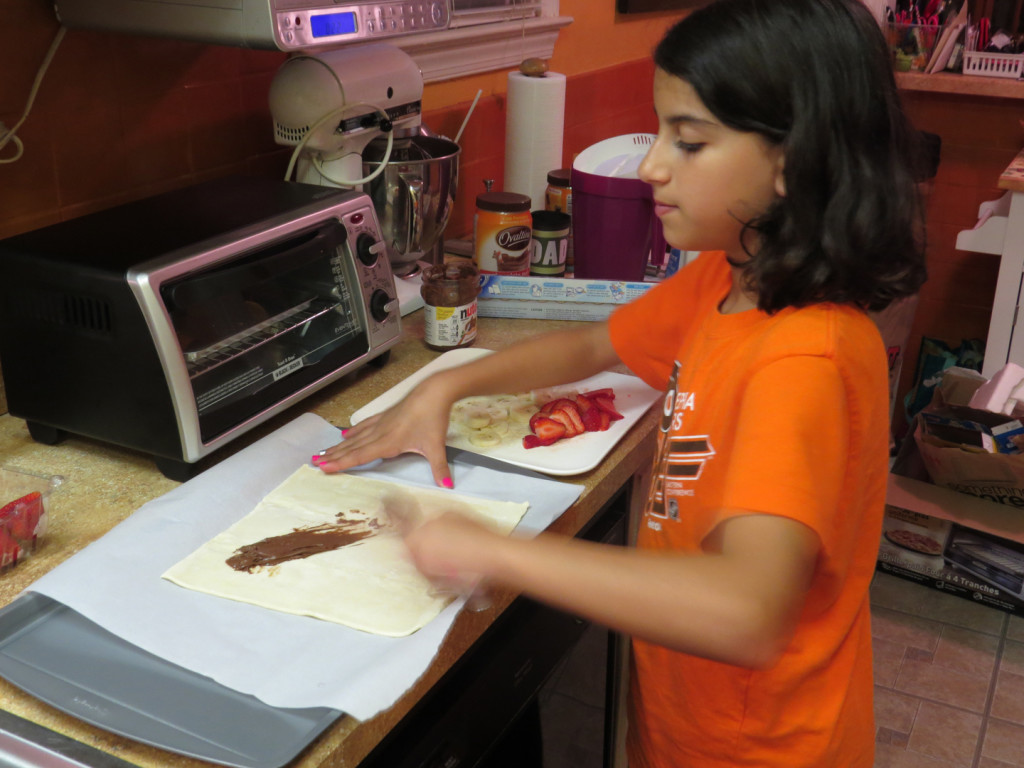 Step 1: Using one defrosted puff pastry sheet, spread an even coating of Nutella. Be sure to leave a one inch border on all four sides, which will make for easier rolling and sealing. This is a fun and easy step to have your kids handle, as you prepare and slice the fruit topping.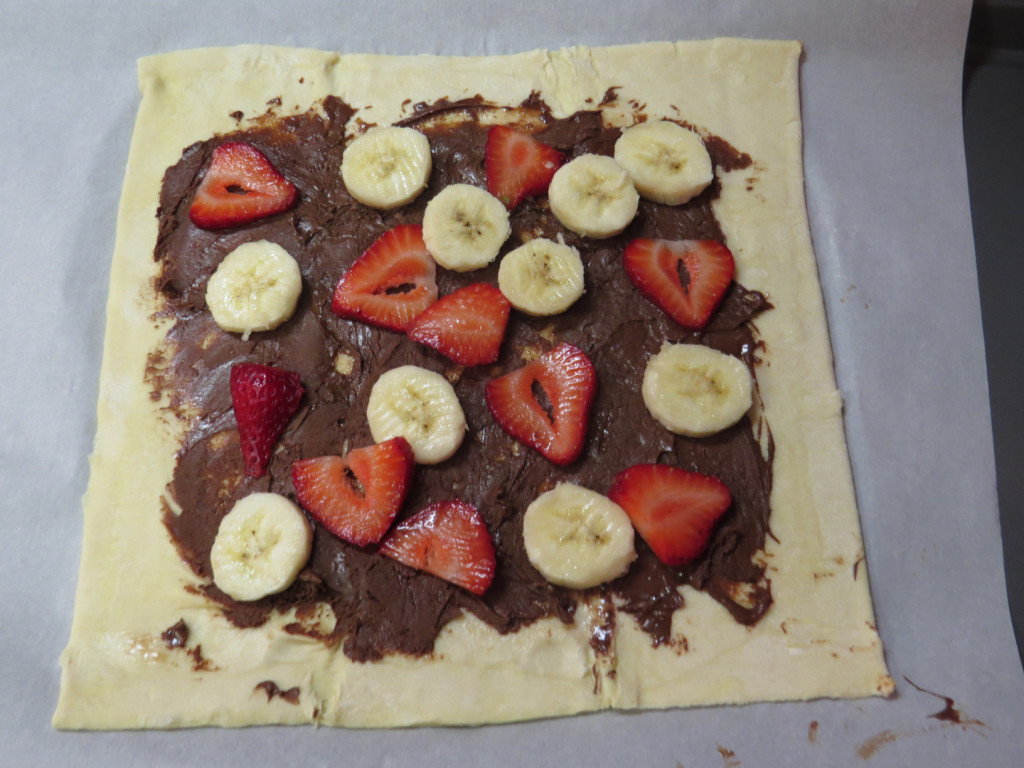 Step 2: Place the fruit slices evenly on top of the Nutella spread. Be sure not to over-pack it with fruit, otherwise it will be difficult to roll the pastry shell – possibly breaking the shell if over-packed.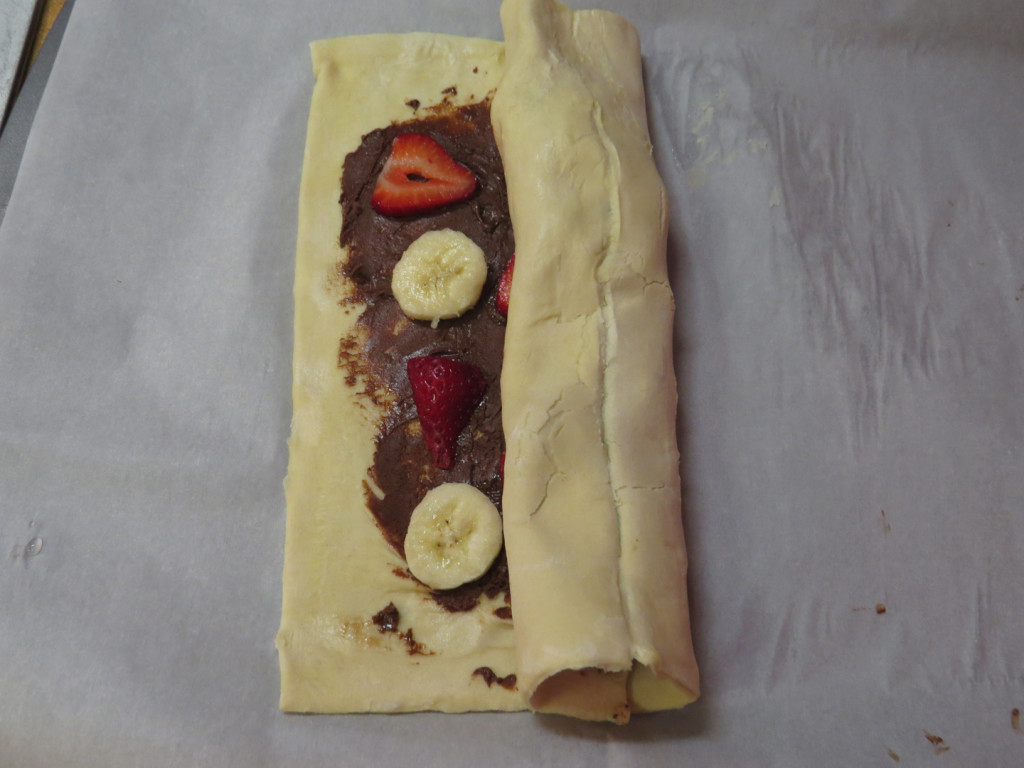 Step 3: Roll the pastry sheet jelly-roll style. Fold the top and bottom ends down before the final roll, so that both ends are tucked in and sealed.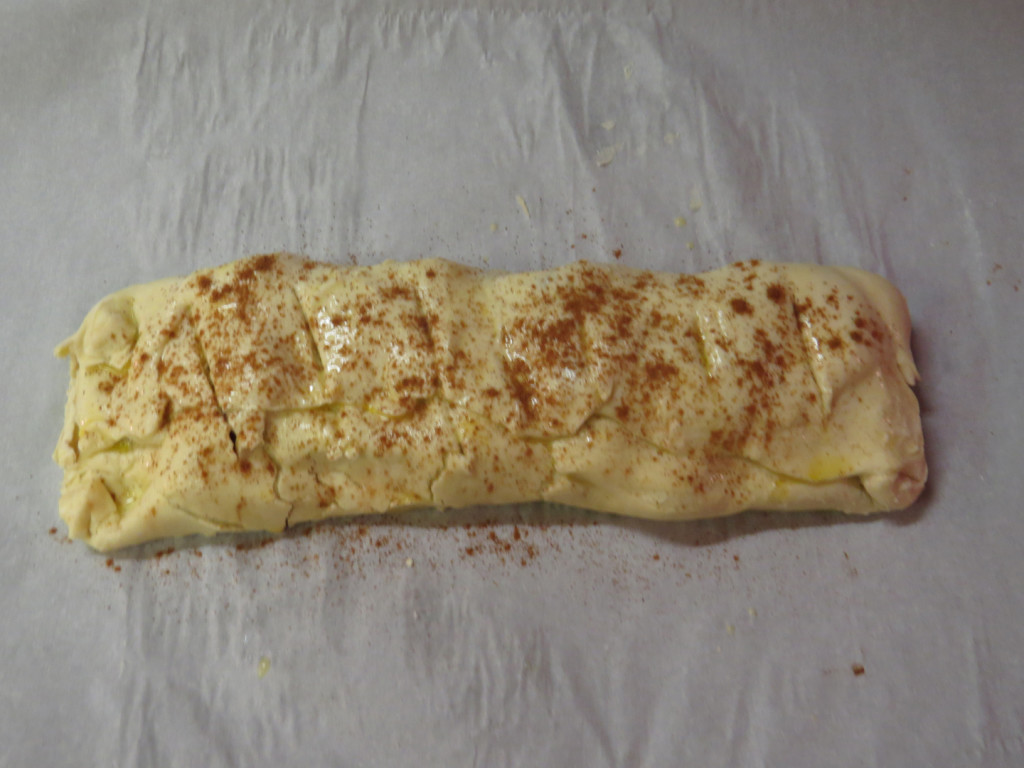 Step 4: Place the rolled pastry onto a cookie sheet lined with parchment paper. Lightly brush the top of the pastry with an egg wash, then sprinkle with a little cinnamon. Be sure to add a few vertical cuts to the top of the pastry to allow steam to escape. Place the cookie tray into a 400˚ oven for 15 minutes, or until golden brown.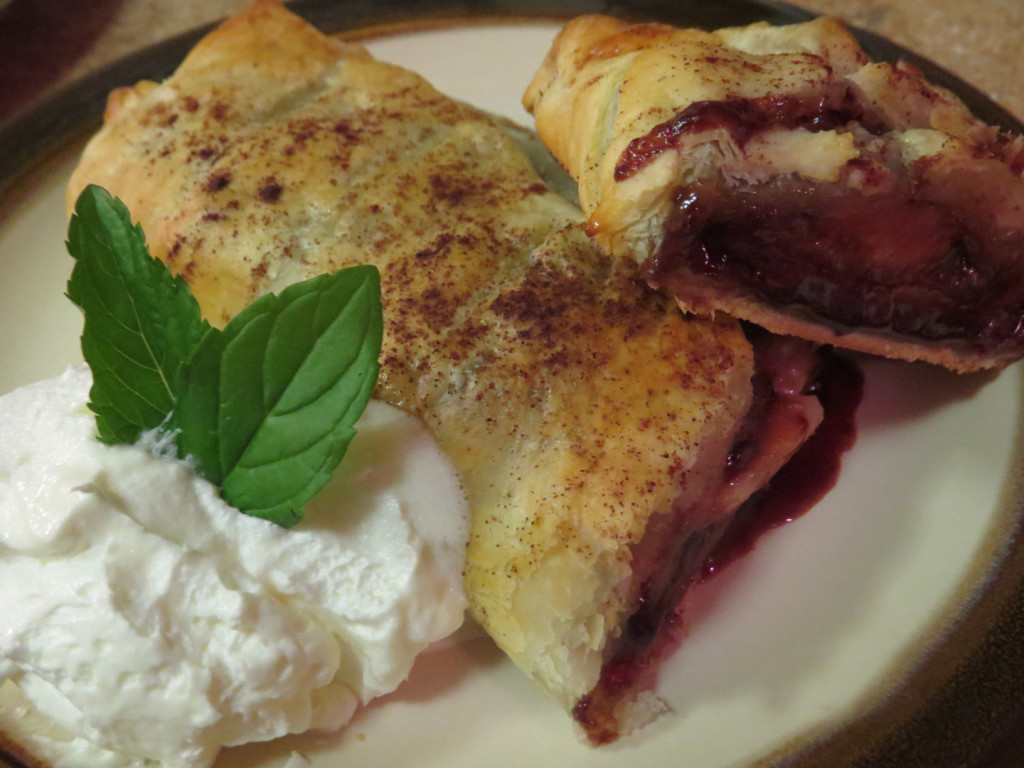 Step 5: When cooled, slice it and serve it on a plate with a dollop of whipped cream or a scoop of ice cream. Enjoy!