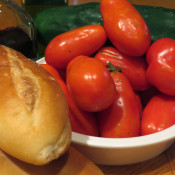 Summer is quickly coming to an end, which means that an abundance of ripe and juicy garden tomatoes is on its way! One of my favorites ways of enjoying garden tomatoes is in a nice tomato salad. There's nothing fancy or intricate about this dish. Just add some salt and pepper, a little olive oil, maybe a dash or two of balsamic vinegar and some fresh chopped basil to your sliced tomatoes, and voila…a quick and tasty tomato salad. Of course, you can kick it up by adding some fresh chopped cucumber, red onion or chunks of cheese. Even bacon pieces add a nice touch. Whatever ingredients you may choose, it doesn't take much to create a delicious tomato salad.
However, I did pick up an interesting and easy trick to make tomato salad that much better from my sister-in-law Carmela, while we were all on vacation this past summer. By simply toasting up some cubed and lightly seasoned day-old bread, you now have a crunchy and tasty side to serve with your tomato salad. Home made croutons, if you will! The toasted bread not only adds a nice crunchy bite, it also balances out the wetness of the salad by soaking up some of the juices…which, of course makes the toasted bread even more enjoyable.
Just as I had suggested with seasoning the tomatoes, you don't have to do a lot to enhance the flavor of the toasted bread. A quick drizzle of olive oil and some salt and pepper before toasting makes for a tasty basic crouton. If you want a more flavorful and zesty crouton, try adding some parmesan cheese, garlic and/or onion powder, or some Italian seasoning. The amount that you add is all according to your taste. Just make sure that you're using good quality day-old bread, because good bread is ALWAYS the key to a good Italian meal!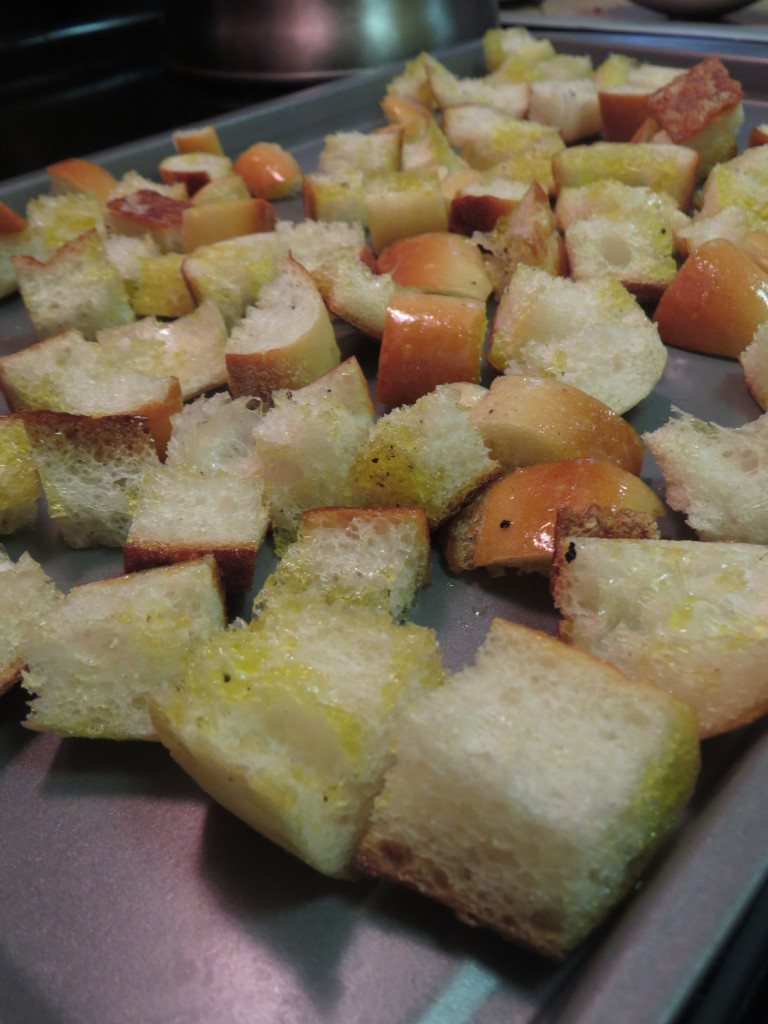 Step 1: Cut up day-old crusty bread into 1″ cubes. Toss with olive oil, salt and pepper, and any additional seasonings that you prefer. 
Bake at 325˚ for 10 minutes, making sure not to burn the bread.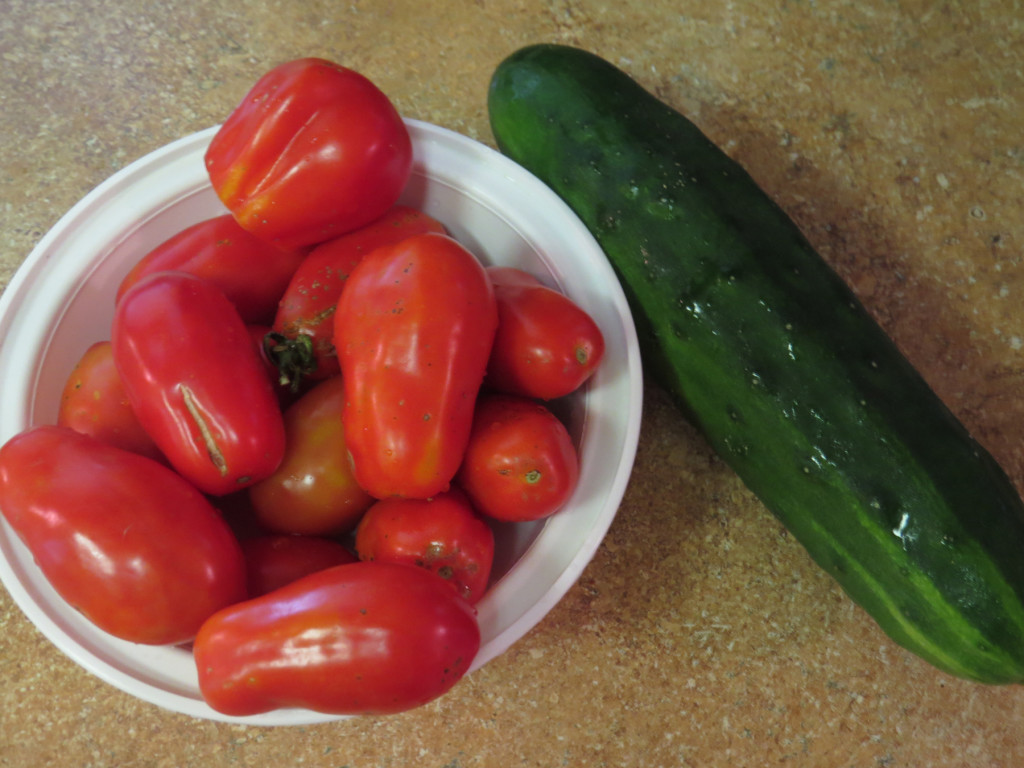 Step 2: Slice up your tomatoes (along with cucumbers and red onion if you prefer).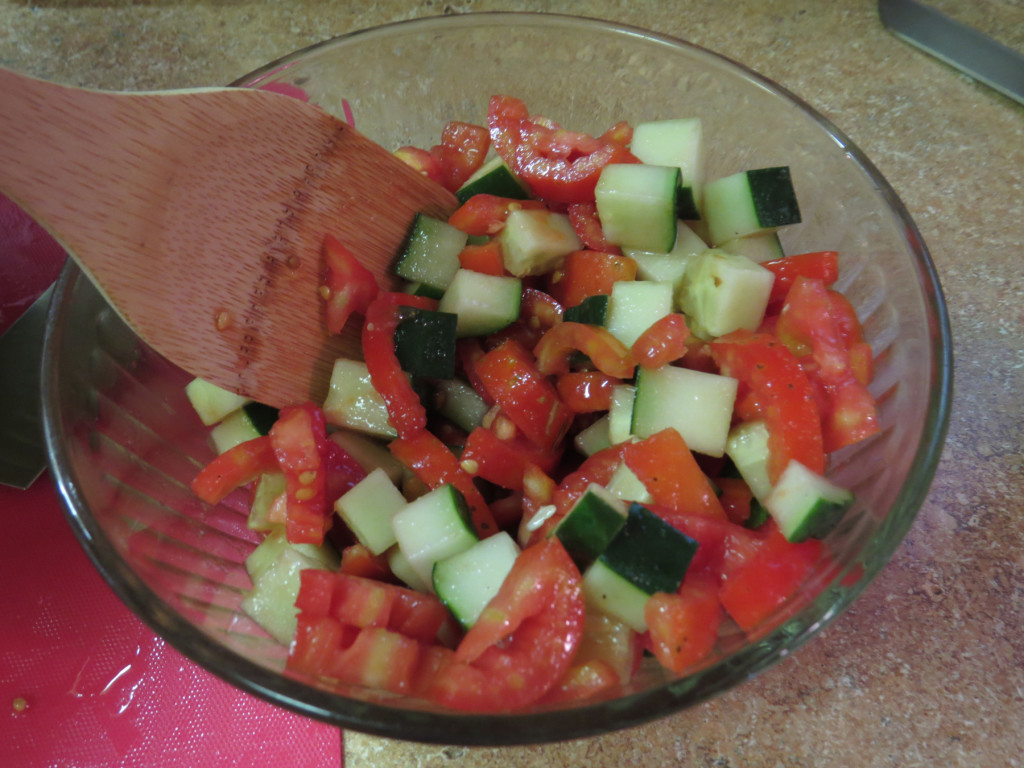 Step 3: In a large bowl, mix together your sliced veggies, some salt and pepper and a dash or two of olive oil and balsamic vinegar. 
You can add additional spices and seasonings, along with other ingredients (cheese, bacon, etc.) to your liking. 
You can also prepare the salad earlier in the day and keep refrigerated until ready to serve.

Step 4: Plate your salad and toasted bread. Top with a sprinkle of parmesan cheese. Serve and enjoy!