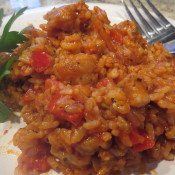 Sausage and peppers is comfort food at its best. Whether served as a quick sandwich or plated as a meal, there is nothing quite like this classic combination. Today's recipe takes these two ingredients to a new level by adding rice, tomato sauce and smoked cheddar. Prep time and cooking time are both fairly quick, so this makes for a great weekday meal. And while it no doubt serves well on its own, it makes for an even better filling for another fantastic dish that I'll be sharing with you in my next post.
My wife and I are both big fans of chicken sausage, which is what I used while preparing this dish. Of course, you can use whatever type of sausage that you prefer. And while I highly recommend a smoked cheddar for this dish, the choice of cheese again is up to you. Regardless of what ingredients you choose to use, you can bet that this dish will be a hit.
Sausage, Peppers and Rice
Serves 4
1 lb ground chicken sausage (or your preference), removed from casing
1 red bell pepper, cut into 1″ pieces
1 shallot, finely chopped
2 tbspn olive oil
1 8oz can tomato sauce
1 tsp Italian seasoning
1/4 cup shredded smoked cheddar (or your choice of cheese)
salt and pepper
2 servings of cooked rice (white or brown)
Start by preparing the rice according to the package directions (microwaving it will work fine for this dish). Heat oil in a pan over medium heat. Add the chopped peppers and shallot, cook until crisp tender. Add the ground sausage, stir. Cook until the sausage is fully browned, continuing to stir (this will help break up the sausage as it cooks). Once the sausage is fully browned, add the can of tomato sauce. Add the Italian seasoning, stir together. Let simmer for 10 minutes, until thoroughly heated. Add the cooked rice, stir together. Season with salt and pepper. Add the shredded cheese, stir. Serve and enjoy.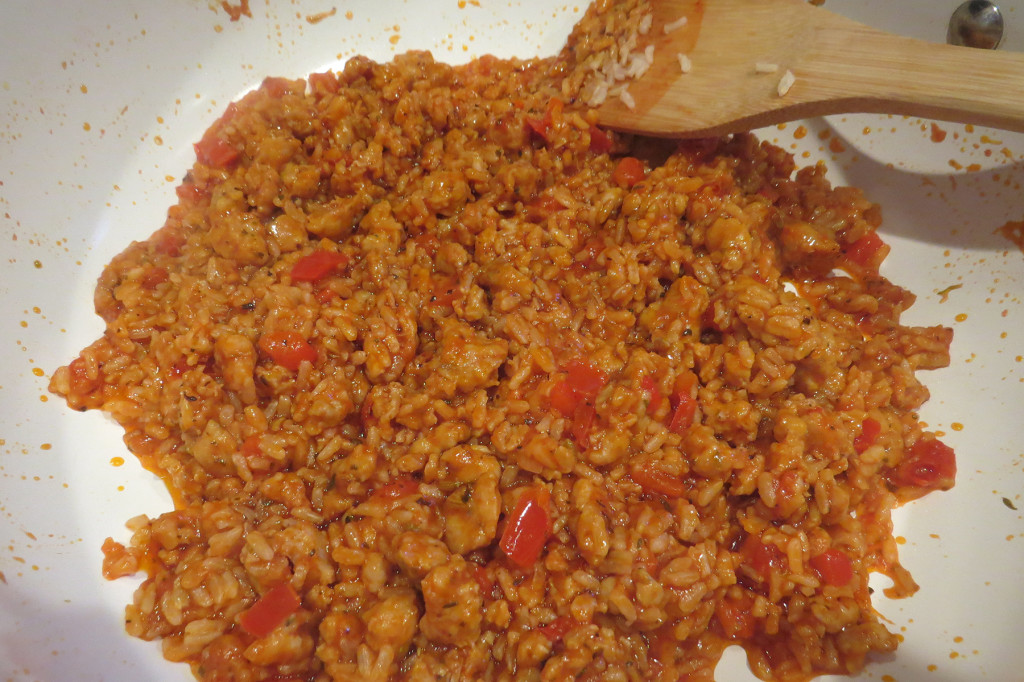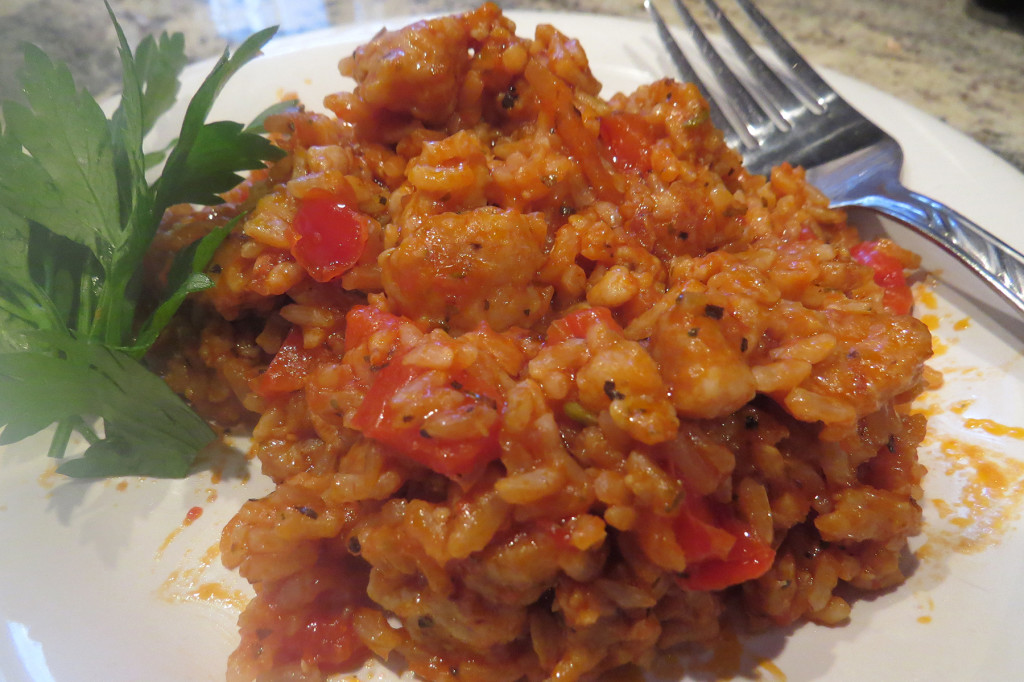 In my next post, I'll show you how to incorporate this recipe into an amazing new eggplant dish!