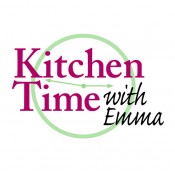 We're heading into the home-stretch of the holiday madness. But there is still some time to get your cookie-baking on! And thanks to my fellow foodie, Emma Caperelli Loerky, we have a great recipe for Gluten-free Snickerdoodle Cookies! These look just like the snickerdoodle cookies that my Grandmother used to make, so I am sure that Emma's recipe is sure to please!
GLUTEN-FREE SNICKERDOODLE COOKIES
By Emma Caperelli Loerky 
While deciding which recipe I should share with you all next, I realized that not only has it been about 3 months since my last post (how did that happen?!), but it has also been quite some time since I shared a gluten-free recipe with you. So, I suppose it is only fair that my next recipe be GF. Which, by the way, is very convenient since I just baked up a fresh batch of gluten-free Snickerdoodle cookies for my husband.
I adapted this recipe from here: http://www.bakerella.com/snickerdoodle-duo/. I have not tried making the cupcakes gluten-free…yet. I promise to report back if/when I get the chance. In the meantime, you will be happy to know that these cookies turned out great and are super easy to prepare – which is a good thing because I have a feeling my husband is going to be requesting them often.
Makes approximately 20 cookies
Ingredients
1 1/2 cups gluten-free flour mix 
1/2 teaspoon xanthan gum (Note: Check to see if your flour mix includes xanthan and/or guar gum. If so, omit the xanthan gum)
1 teaspoon cream of tartar
1/2 teaspoon baking soda
1/4 teaspoon salt
4 tablespoons unsalted butter, room temperature
1/4 cup shortening
3/4 cup sugar
1 egg, room temperature
1/4 cup sugar
2 tablespoons cinnamon
Directions
Preheat oven to 375 degrees.
Line baking sheet with parchment paper.
In a medium bowl, sift together gluten-free flour, xanthan gum (if using), cream of tartar, baking soda and salt. Or, if you're like me, place all the dry ingredients in the bowl and whisk together well.
In a mixer fitted with a paddle attachment, cream butter, shortening, and sugar on medium speed for about 2 minutes.
Add the egg and mix until combined.
Add the flour mixture and beat until combined.
Mix sugar and cinnamon in a small bowl.
Use a small 1 1/4 inch ice-cream scoop to form balls and roll it in the cinnamon-sugar until it is coated. If you do not have a small ice-cream scoop, simply use a tablespoon to scoop the dough and gently roll it in the cinnamon-sugar until it is coated and formed in a ball. Place the balls at least 3 inches apart on the prepared sheet to allow room for the cookies to spread. These cookies spread A LOT during baking so be sure to leave ample room.
Bake for about 10 minutes or until the cookies begin to crack.
Remove and let cool on a wire rack.