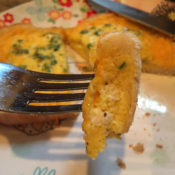 A while back, I shared with you my recipe for Italian Eggs in a Basket. This is a classic dish which is made up of a hollowed roll that is served with a seasoned egg baked inside of it. Not long after I shared this recipe, I came across a similar recipe on one of those trendy 30 second recipe videos that are popular on social media. Instead of using a hollowed roll, you were to use slice of bread that was flattened in the middle. I gave it a try, and I liked it. I thought it would have been a fun and enjoyable breakfast for my kids as well…but I was wrong. For as much as we enjoy eating eggs in our house, fried eggs are not the usual standard. We're a big scrambled and omelette family. Heck, sometimes I feel like I trick myself into thinking that I like fried eggs more than I actually do.. There are so many recipes today that incorporate fried eggs, such as pizza, burgers and even pasta…it's easy to get caught up in the hype.
Instead of giving up on this recipe all together, I decided to just incorporate my method of making eggs to the recipe. I followed the same preparation steps, but instead of cracking an egg into the center of the bread, I poured my standard scrambled mixture of one egg, some parmesan cheese, chives, salt and pepper onto the bread, After 10 minutes in the oven, we were all enjoying a tasty and filling new breakfast treat. It has since become a breakfast standard in our house.
This recipe is incredibly easy to make, and you can adjust the egg batter to your liking. I would suggest to avoid adding too many heavy ingredients, as the toasted bread may fall apart. You could always serve the additional ingredients, such as vegetables or heavier breakfast meats, on the side. I would also suggest using a toaster oven as opposed to a standard oven, if possible, for one or two servings. The toaster oven will warm up much quicker with less power needed. If a standard oven is your only option, it's totally fine. However, the toaster oven method will make things a bit easier for you for one or two servings.
Baked Eggs and Toast
Makes one serving
Step 1: Pre-heat your oven or toaster oven to 375˚. Take one piece of bread (white or wheat), lay it on a baking tray and flatten the center area with the back of a spoon or the palm of your hand. Lightly coat the edge of the bread with butter.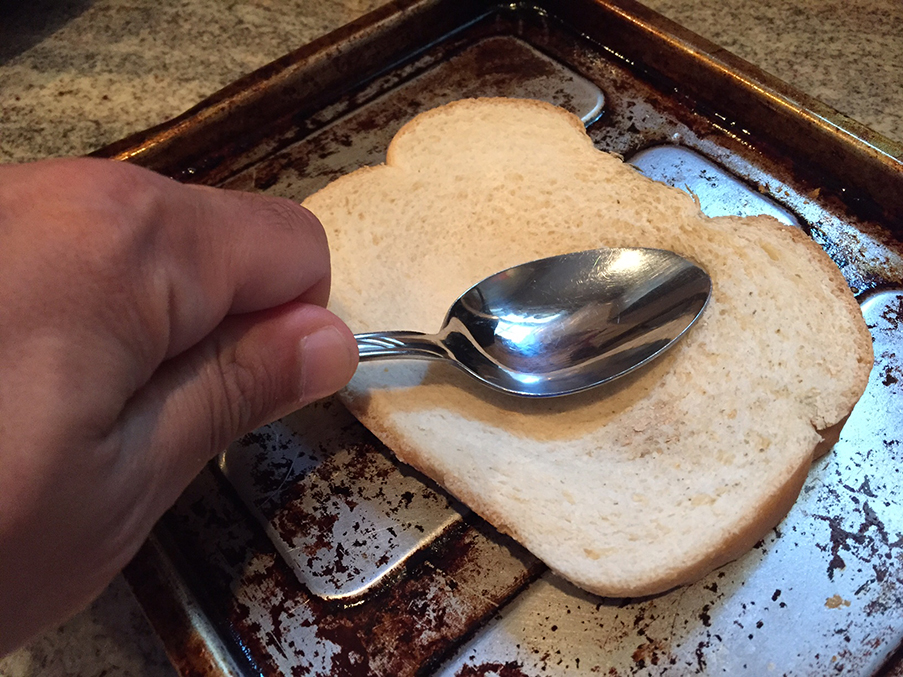 Step 2: Mix together one egg with your choice of omelette seasonings or spices. I prefer a teaspoon of parmesan cheese, a teaspoon of chives, and a dash of salt and pepper. Pour the egg batter into the center of the bread.
Step 3: Sprinkle some shredded cheddar cheese around the buttered edge of the bread.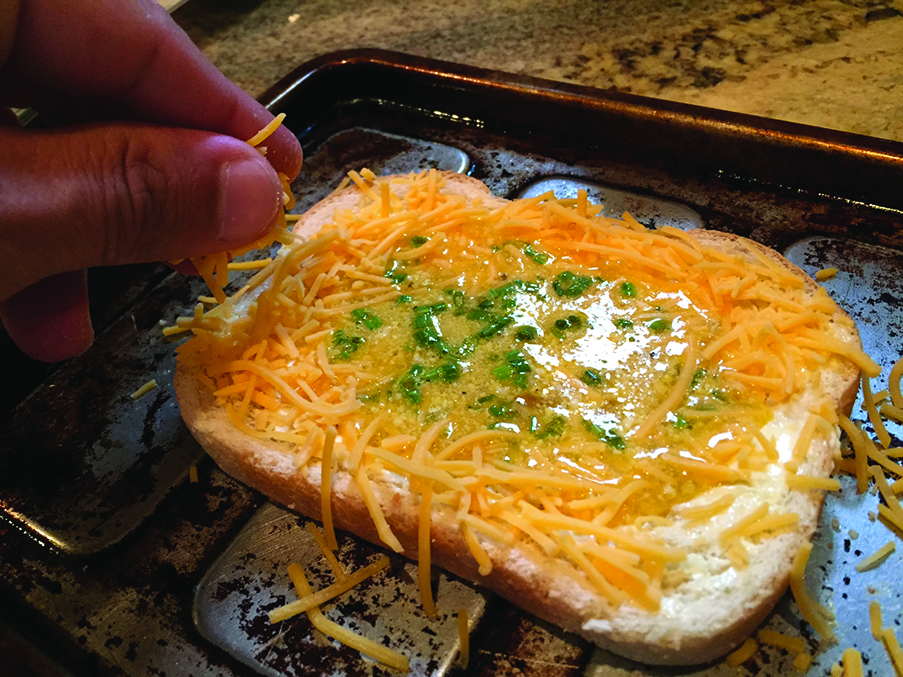 Step 4: Place the tray into the oven or toaster oven, bake for 10 minutes or until the egg batter has set.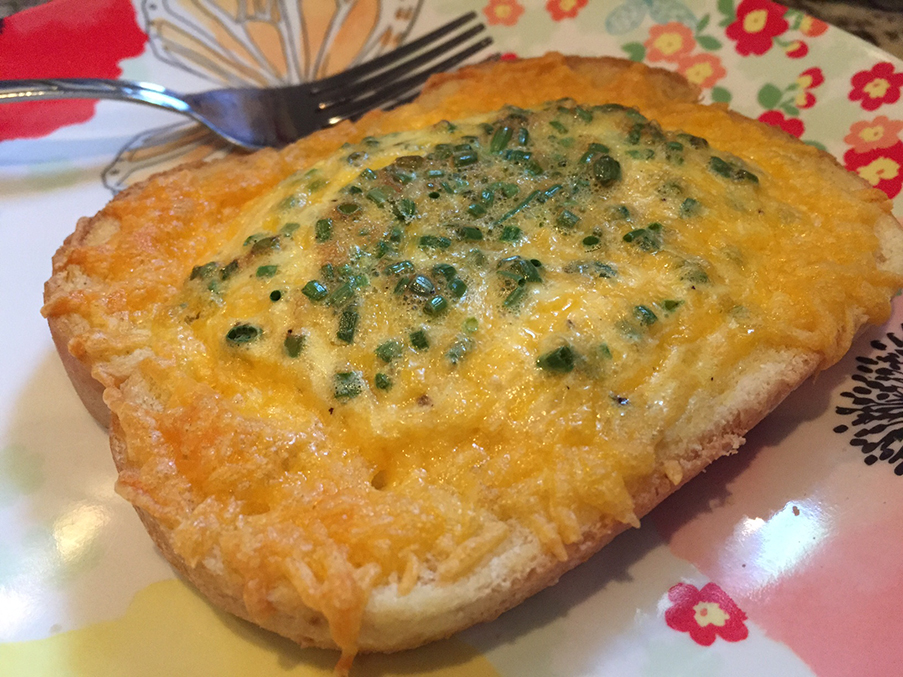 Serve and enjoy!