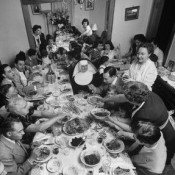 Italian holidays. You've heard the legends. Marathon meals, bottomless glasses of home made wine, dessert tables that appear to be a mile long, and lots of loud laughter and love. Of course, you don't have to be Italian to appreciate all of the above. After all, the best holiday memories are made up of gatherings around the dinner table with family and friends. But there is no denying that the Italian holiday gathering has a certain charm added to it that cannot be matched. The yelling, the hugging, the laughing and the eating. They're all key ingredients to the celebration.
To help kick off the seasonal festivities as we get ready to celebrate Thanksgiving, my dear friend chef/actress Natalie Stone, of Bella's Biscotti, shares with us her humorous – and accurate –  take on the legendary Italian Thanksgiving feast.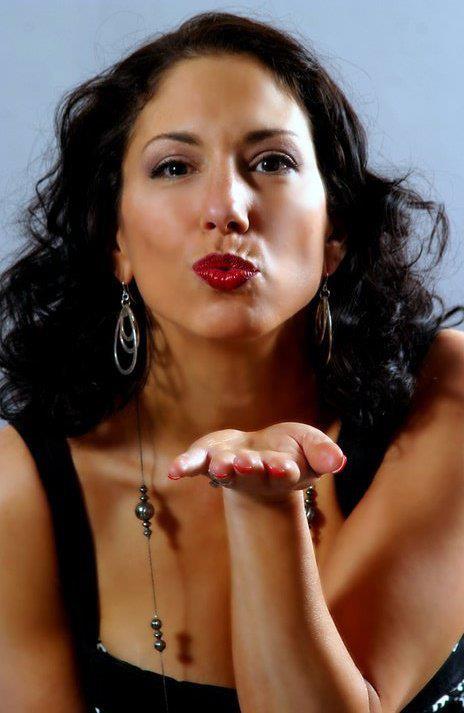 Someone asked "What are your Thanksgiving traditions?" I had to laugh because here is the answer – is yours similar? An Italian family Thanksgiving pretty much goes like this: it starts with a big spread of antipasto, salami, prosciutto, lots of cheese, and marinated veggies, olives, some dips, etc. Then you take a little break, watch some football , shoot the sh*t around the table, drink some wine. Next up is macaroni, meatballs, sausage, salad, wine.
You would think that was enough BUT out comes the traditional American meal – turkey, stuffing, mashed potatoes, sweet potatoes, green beans, escarole sauteed in garlic. Then everyone unbuttons their pants. Kids are pretty much falling asleep because you let them drink wine. Then ALL the men would leave the table for the chicks to clean up, make the coffee and get dessert ready. Dessert is pumpkin pie, ricotta cheese cake, apple pie, cannoli from Isgros, a pound cake, a big ass bowl of nuts, a cookie tray someone made, tons of Bella's Biscotti and butter cookies, chocolates galore and some cordials. Next comes your older Italian relatives telling stories of the horrifying way someone back in 1942 screwed the family over. Everyone laughs, hugs and kisses and says goodbye till next time. All the while feeling sorry for their non-Italian friends who only have turkey, stuffing, mashed potatoes, sweet potatoes, green beans and a pie. So I'm thankful for being a Sicilian-American with a holiday focused on all this food.
Please be sure to visit Natalie at Bella's Biscotti by clicking here. She offers the most delicious biscotti around…perfect for the holiday season, so place your orders soon!
Wishing you and yours a Happy and Blessed Thanksgiving!